July 15, 2020 |
Panther Creek News
Northwest Wine: Eola-Amity Hills continues its rise with Pinot Noir | Wine Press Northwest
A recent tasting of Pinot Noir we conducted for Wine Press Northwest magazine once again showcased the brilliance found in Oregon's Eola-Amity Hills.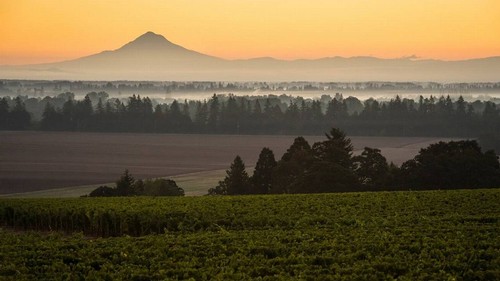 Visitors from Portland don't often make it to the southern end of the north Willamette Valley. Those whose touring takes them a few minutes northwest of Salem will be rewarded as a growing number of elite producers elsewhere in the Willamette Valley are investing in vineyards, buying grapes and producing stellar wines from the Eola-Amity Hills.
The federal government established the Eola-Amity Hills American Viticultural Area in 2006, which was part of an effort by some of Oregon's most famous producers to help further define the growing regions of the North Willamette Valley. It was a five-year process that resulted in six new AVAs. In a display of unity, all six petitions were sent to the Alcohol and Tobacco Tax and Trade Bureau (TTB) together. Russell Raney of Evesham Wood Vineyard and Ted Casteel of Bethel Heights Vineyard teamed up to spearhead the Eola-Amity Hills petition.
At the time, there were 12 wineries within the boundaries. There now are 25 on the Eola-Amity Hills Winegrowers website, a list that also includes buzzworthy producers such as Björnson, Brooks, Lingua Franca and Walter Scott. Chemeketa Cellars, the winemaking program at Chemeketa Community College, also has an 8-acre vineyard in the AVA.
…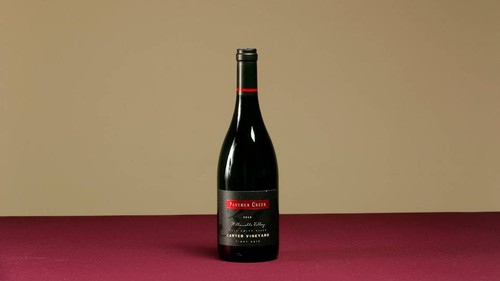 The Panther Creek Cellars 2016 Carter Vineyard Pinot Noir from the Eola-Amity Hills earned a rating of "Outstanding" in the summer issue of Wine Press Northwest magazine. COURTESY OF WINE PRESS NORTHWEST
Panther Creek Cellars 2016 Carter Vineyard Pinot Noir, Eola-Amity Hills, $65: Ken Wright began to bring fame to Jack and Kathleen Carter's vineyard in the late 1980s, and by the 1990 vintage, Wright allowed no one else to buy Carter Vineyard fruit. Twenty five years later, Wright owned Carter Vineyard. However, he's granted his longtime friend — Tony Rynders — access to this vineyard. After all, Wright was the founding winemaker for Panther Creek. Dusty and dark cherry, pink peppercorns and light toast aromas transition into tasty flavors of red currant and pomegranate with black currant skins and a hint of herbaceousness.
CLICK HERE to read the full article.