October 9, 2018 |
Panther Creek News
Panther Creek Cellars in Tri-City Herald Article
Northwest Wine: Pinot Gris remains Oregon's flagship white
BY ANDY PERDUE AND ERIC DEGERMAN
Great Northwest Wine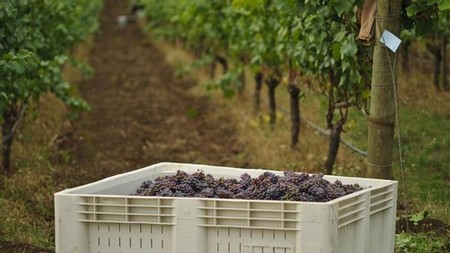 October 09, 2018 11:39 PM
We all know Oregon's signature red grape is Pinot Noir. For many vintages, the state's signature white has been Pinot Gris.
It might seem a curious choice to some. While the two grapes are genetically related, Pinot Noir's ancestral home in France is Burgundy, where the dominant white variety is Chardonnay. Though a bit of Pinot Gris is grown in Burgundy and known as Pinot Beurot, the pinkish-skinned grape often is associated with northern Italy, Champagne and the Alsace region of France near Germany and Switzerland, where it has been called Tokay d'Alsace.
However, Pinot Gris has been grown in Oregon since 1965 when the late David Lett established the West Coast's first commercial plantings of the grape. According to a 1992 speech delivered by Lett, he produced just 25 cases per year of Pinot Gris from 1971 to 1981 for The Eyrie Vineyards. And the University of California-Davis grad traded most of it to fisherman for salmon.