April 7, 2020 |
Panther Creek News
Washington Wine Blog Reviews Panther Creek Cellars Wines
Years ago a change was needed at Panther Creek. Tony Rynders got the call to take over their winemaking program. Speaking to Tony about this, he was excited at the opportunity. Having already consulted for many Oregon wineries, Tony set out to craft some very special single vineyard Pinot Noirs with his signature style — wines that exude great texture, richness and minerality. I have been floored to see what he has done with these wines. The main thing I haven noticed is their consistency across the board and also quality in their entry level bottling, the 'Winemaker's Cuvee' which has been really good since he first took over the program.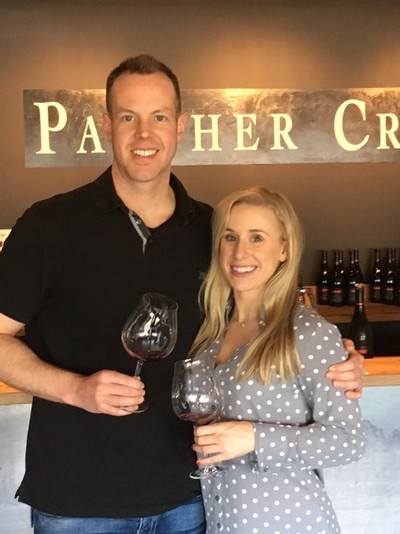 For those who are less familiar with Panther Creek, it is one of the great historic Oregon wineries. Panther Creek was originally founded by famed winemaker Ken Wright in 1986 who gained national attention for his wines sourced from the Freedom Hill and Shea Vineyards. In 1994 Mark Vlossak of St. Innocent fame took over as consulting winemaker and produced some marvelous wines until he focused his talents on his own winery. The winery was acquired by Bacchus Capital in 2013 which led to the appointment of superstar winemaker Tony Rynders as consulting winemaker. If you haven't had the chance to check out these new wines since 2013, they are definitely worth a visit.
For the second year in a row Tony has crafted a gorgeous Panther Creek 'Winemaker's Cuvee' Pinot Noir (WWB, 92), this rendition coming from the 2018 vintage and magically captures the art of blending several Willamette Valley vineyards. I am really impressed with the 2017 Panther Creek 'Kalita Vineyard' Pinot Noir (WWB, 93) as this has tremendous freshness and verve alongside a core of red fruits and earthy undertones. Learn more about these great new wines at at http://www.panthercreekcellars.com Here are the outstanding new wines by Panther Creek.