May 18, 2020 |
Panther Creek News
Can Oregon Wine's Panther Creek Cellars Current Vintage Live Up to its Luscious Legacy? | Daily Ovation
By Joe Wehinger
–
May 16, 2020

Located in the heart of Oregon's Willamette Valley, Panther Creek Cellars has been producing signature Pinot Noir, Pinot Gris and Chardonnay wines since 1986.
Founded by Oregon Pinot champion Ken Wright, their rich history prides themselves on big, fruity, collector-worthy, Pinot noirs.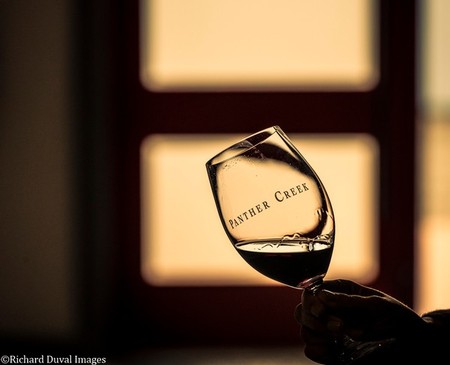 Winemaker Tony Rynders spent the past 20 vintages developing his winemaking skills at some of the best wineries in Oregon, Washington, California, Italy and Australia.
Today he is recognized as one of America's most highly acclaimed winemakers specializing among others, with Pinot Noir and Chardonnay.
"PANTHER CREEK HAS A STORIED HISTORY AND I'M EAGER TO BUILD ON THAT LEGACY," SAYS RYNDERS
Panther Creek strives to 'express the personality of its vintage and character' from the berries on each of its vineyard. This expressiveness is the essence of great Oregon Pinot Noir. Showcasing ripe, sweet fruit, as well as an older, mature wine that features unparalleled complexity and beauty.