2019 White Blend by Panther Creek, Willamette Valley, Oregon – Originally posted on MARCH 31, 2022
Tonight's Occasion: 2019 White Blend (Chardonnay, Pinot Noir – Willamette Valley, Oregon) by Panther Creek Cellars, Woodinville, WA.
Bright and light up front with soft notes of citrus, peach, green apple, subtle damp old dried grassy leather, and a hint of butterscotch so faint you'd likely miss it. It's a bit shy on the nose and needs to be teased out.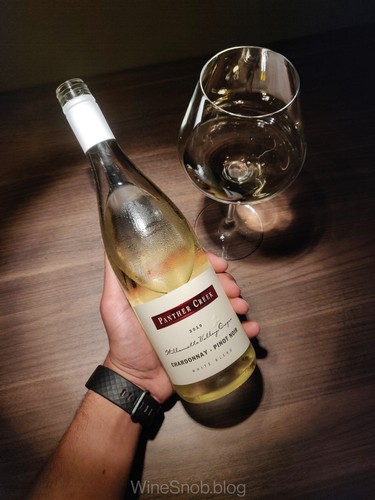 Body is dry, balanced right down the middle. White cherries burst onto the stage, aloof, as a slightly silky mouth feel follows closely, filling the stage. A crisp refined caramel suggestion is barely noticeable, more like nectar. This then rolls over to a very light slightly bitter citrus, like lemon zest. This marks the transition to finish as the entire stage vanishes, leaving behind a subtle warm spice tingle and faint tannic grip.
This wine is a gentle reminder that white blends really need to be a thing. I have never quite enjoyed white wines as much because they generally lack this kind of body, balance and expression. This wine embodies the best both varietals and their highly complementary characteristics. The body, subtlety and nuance of Pinot Noir with the bright crisp of clean expression of Chardonnay. A great, well executed combination.
CLICK HERE TO READ MORE OF WINESNOB BLOG's REVIEWS OF PANTHER CREEK WINES