March 19, 2018 |
Panther Creek News
Panther Creek Chardonnay | Wines Press Northwest Review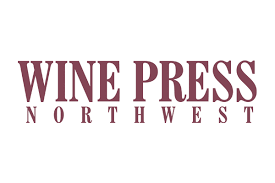 Oregon leads discussion of Chardonnay in Northwest
BY ERIC DEGERMAN
March 19, 2018
Chardonnay by the numbers
Here's a look at the numbers behind the wines tasted for this article.
Total wines judged: 145
Percentage of "Outstanding!" wines: 24
Percentage of "Excellent" wines: 66
Percentage of "Recommended" wines: 7
Entries under cork: 115
Entries under screwcap: 28
Entries under glass cork: 1
Entries in bag in box: 1
Screwcap entries to receive Outstanding! 6
Cork entries to receive Outstanding! 29
Average price: $28
Average alcohol: 13.8%
Total cases represented: 96,693
American Viticultural Areas represented: 23
Entries by AVA: Columbia Valley (42), Willamette Valley (19), Ancient Lakes of Columbia Valley (8), Columbia Gorge (8), Yakima Valley (8), Eola-Amity Hills (7), Snake River Valley (7), Chehalem Mountains (6), Yamhill-Carlton (5), Applegate Valley (4), Horse Heaven Hills (4), Oregon (3), Rogue Valley (3), Southern Oregon (3), Umpqua Valley (3), Dundee Hills (2), Lake Chelan (2), McMinnville (2), Wahluke Slope (2), Washington (2), Lewis-Clark Valley (1), Snipes Mountain (1), Walla Walla Valley (1).
Wine Ratings
All rated wines are tasted blind, then placed in the following categories:
Outstanding: These wines have superior characteristics and should be highly sought after.
Excellent: Top-notch wines with particularly high qualities
Recommended: Delicious, well-made wines with true varietal characteristics.
Prices are suggested retail.
This winter, wine critic Patrick Comiskey moderated the seventh annual Oregon Chardonnay Celebration and proclaimed, "We've entered a golden age for American Chardonnay." Among his talking points was the concept that Chardonnay has joined Pinot Noir in the Willamette Valley as a peer, in part because of their natural Burgundy connection.
"After decades of approaching this variety as if it were some sort of cash cow and not seeming to care if it was borderline undrinkable, winemakers are enacting an epic sea change," said Comiskey, a senior correspondent for Wine & Spirits magazine. "Young winemakers are turning to the variety in droves with fresh eyes and renewed interest."
Much of the discussion returned to the panel, which was served with the question of "How has Chardonnay become a flower child all of a sudden?"
…
Reviews:
EXCELLENT
Panther Creek Cellars 2015 French Creek Vineyard Chardonnay, Columbia Valley • $45
Bacchus Capital Management is using talented Tony Rynders to bring life to this historic Oregon brand, founded by iconic Ken Wright. This work reconnects Rynders with Washington state and a fascinating vineyard near Prosser that's managed by Damon LaLonde. The wine spent 17 months in 25% new French oak, making for a smooth approach with Key lime pie, Bosc pear and fresh mint. (314 cases, 13.9% alc.)
Panther Creek Cellars 2014 French Creek Vineyard Chardonnay, Columbia Valley • $45
This is the only wine in the Panther Creek portfolio that's grown outside of the Willamette Valley, but it's one of the Washington's most prized sites and Tony Rynders treats it with respect. The 16 months in 28% new French oak makes for a theme of vanilla, toast and mango that's capped by lemon/lime acidity. (175 cases, 14.1% alc.)
Panther Creek Cellars 2013 French Creek Vineyard Chardonnay, Columbia Valley • $45
This iconic Oregon brand founded by Ken Wright now is in the hands of his longtime friend Tony Rynders, whose career took off as a Washington winemaker not far from this historic Yakima Valley site. The nose of dusty Bosc pear, lemon and honeycomb develops into a opulent entry of lemon curd and honeyed butterscotch that offers delicious acidity and a friendly finish. (250 cases, 13.5% alc.)