August 20, 2018 |
Panther Creek News
Panther Creek 2016 Pinot Gris in "White Wines for Summer Seafood" | Chuck Hill
Wines of the Week
Published August 17, 2018
White Wines for Summer Seafoods
Part 3 of a 4-Part Series (Part 1) (Part 2)
By Chuck Hill
When I first started judging white wines with oysters 30 years ago, the winners were almost always Sauvignon Blanc and Semillon wines or blends of those two varieties. In the decades since, other varieties have changed their style to be more seafood friendly. Still other varieties have been planted to create a greater spectrum of choices to accompany your seafood feast.
Many Pinot Gris, Pinot Blanc and Riesling wines are now crafted for better balance, and the grapes are grown to provide more complex wines. The most recent national judgings of oyster wines have seen Pinot Gris from up and down the West Coast in the winning top tens. Chef Ted grilled sea scallops from the popular new Kuzma's Fish Market in Edmonds, Washington. Owner Ken Hewitt opens his own place after 15 years at Seattle's Mutual Fish and 18 years as manager of seafood at Uwajimaya stores. See: kuzmasfishmarket.com
Pinot Blanc and Pinot Gris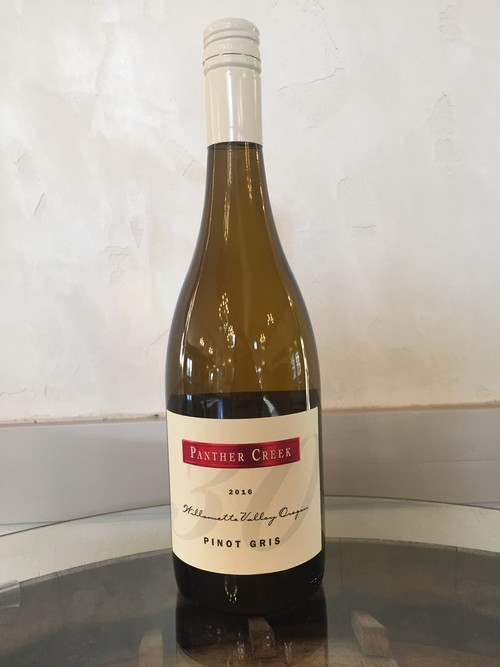 Panther Creek Cellars
2016 Pinot Gris
Willamette Valley AVA
$20.00
The Panther Creek Winery is located in the heart of Oregon's Willamette Valley, but its primary tasting room is in Woodinville Wine Country northeast of Seattle, Washington. Veteran winemaker Tony Rynders crafts multiple Pinot Noir wines as well as select white varieties including this highly rated Pinot Gris. Look for aromas of apple, pear and citrus with a crisp palate that is a lip-smacking pairing for seafood.